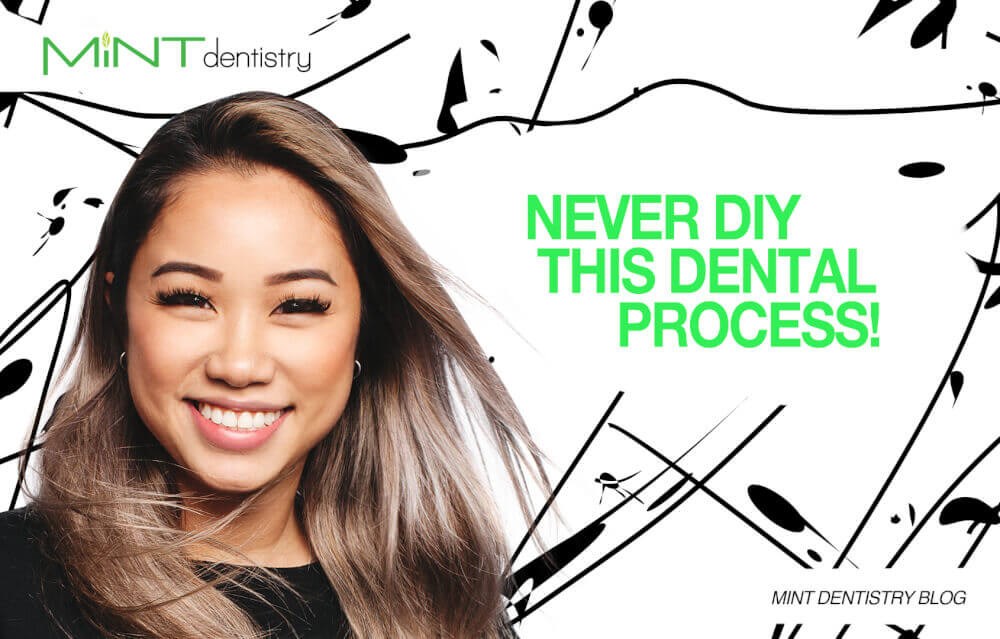 The majority of people want a beautiful smile. As one element of obtaining this, many are choosing dentist-performed teeth whitening. Professional teeth bleaching is an in-demand aesthetic dentistry process due to its numerous advantages beyond whiter teeth. Over-the-counter teeth whitening strips simply cannot compare to the more brilliant and longer-lasting aftereffects of professional teeth whitening.
Personalized Sessions And Outcomes
Typically, in cosmetic dentistry, a one-size-fits-all approach does not work for every patient. Individuals' wants are often incredibly different. Oral specialists apply their education and experience while evaluating teeth to determine the reasons behind any discoloration.
In addition, the dentist will consider any previous and future corrective dentistry treatments or repairs you want to get that could influence your gorgeous end result. For example, it could be sensible to delay going in for new crowns and porcelain veneers. This will enable the dentist to design crowns and veneers that blend with the coloration of your newly brightened, beautiful teeth. Dental whitening is a bit more difficult for patients who already have dental restorations. Because whitening treatments cannot eliminate stains on dental restorations, it will probably be necessary for your dentist to apply various techniques to ensure that all of your teeth have a uniform shade.
At your initial evaluation, the dentist will establish a customized treatment plan that is suitable for you. The dentist will also tell you the likely number of stain-removal sessions necessary to see your most beautiful results.
Medical-Strength Teeth Whitening Systems
Over-the-counter teeth whitening products typically have a nominal amount of whitening agents compared to whitening methods applied for professional teeth whitening. Also, clumsy mouth trays and irritating gel applicators could produce non-uniform results and routinely only brighten teeth one shade per application. Before an expert teeth whitening treatment, individuals can pick the exact color of whiteness they would like to obtain.
At MINT dentistry in Garland, our team provides quick laser teeth whitening sessions using a process called ZOOM for Garland, TX locals. ZOOM incorporates a unique gel formula that is administered to every tooth individually. The unique gel is activated by a laser, which enters the tooth and whitens the dulled enamel. This process can lift the teeth from six to ten shades. We recommend that people who undergo laser teeth whitening procedures have professional cleanings twice each year. A professional cleaning will help you avoid additional exterior discoloration and make sure your teeth remain healthy.
Avoid Tooth Discomfort
Occasionally, those who utilize at-home teeth whitening kits might have tooth discomfort after they use them. This might take place when the hydrogen peroxide goes through the exterior of the teeth or if they use whitening kits with ill-fitting strips and trays that inflame the gum tissue. The qualified dental professionals at MINT dentistry in Garland take cautious steps to avoid such complications.
In a ZOOM laser whitening treatment at our Garland, TX practice, patients' gums and lips are guarded to ensure that the whitening products touch only the teeth. Next, the dental professional will apply the whitening gel to each individual tooth. To shelter the vulnerable eyes from the light from the laser, patients use protective eyewear. While the procedure is very comfortable for nearly all patients, an anesthetic could be requested to help lower any distress or to calm the gag reflex.
Safer, Easier Treatments
Although store-bought lightening kits usually do not pose health concerns for the majority of people, numerous attempts to lighten and enhance teeth without guidance from a dental professional could result in chronic tooth problems from sensitivity to extreme temperatures. Because it could take multiple weeks or even months to achieve acceptable effects with at-home tooth whitening solutions, such as gels, strips, and toothpaste, pain could be a problem. Specific varieties could fail entirely to generate a glowing smile. Professional teeth bleaching techniques are administered by dentists to help individuals feel calm and ensure that the gum tissue and tooth enamel remain protected throughout the course of the bleaching.
Enduring Results
In addition to the numerous other advantages of in-office teeth whitening techniques, their results remain much longer relative to at-home tooth whitening strips. Immediately after a bleaching treatment and for around 24 hours, we advise patients to avoid consuming any dark-colored foods, such as tomato sauce, and drinks like dark juices. In addition, anytime it's convenient, ask for a reusable straw for drinks that may dull the teeth.
Following their ZOOM laser teeth whitening session, patients are given a touch-up kit that includes the whitening agent and personalized trays. These products can be applied around twice a year to help uphold the cleaner look of your teeth. At MINT dentistry in Garland, our group advises forming the best oral hygiene habits by always brushing and flossing whenever you eat food or drink sugary or acidic beverages and before bedtime.
Better Self-Confidence and Attitude
Expertly bleached teeth should produce much more than just a pretty smile. Men and women have elevated positive attitudes following their treatment, which allows them to grow more and more outgoing and perform more confidently in work environments and in other social meetings. Whiter teeth may also shave years from your appearance, helping you look more youthful.
Work With Your Dentist to Enhance the Appeal of Your Smile
The positive outcomes afforded by dentist-performed teeth whitening treatments like ZOOM and various others are incomparable in their power to greatly transform a patient's smile and simultaneously increase self-confidence. We invite you to call MINT dentistry in Garland and request an exam with our skilled Garland, TX aesthetic dental professionals, who will help you in achieving a brilliant smile.