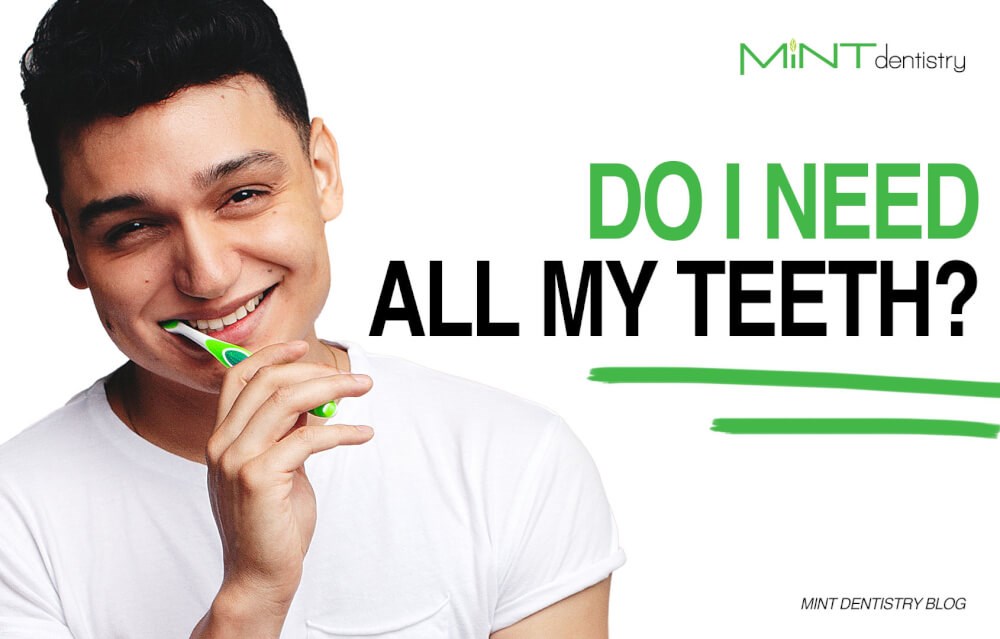 Roughly 178 million adults in the United States have run into concerns relating to missing one or several teeth. When many men and women think of tooth loss, the visual impact on their smile is often their initial focus. But what you might not know is losing teeth, even just one, can affect more than the beauty of your smile. The teeth take on a more important role in an individual's oral health and general wellness than merely creating the appearance of a beautiful, bright smile.

Quickly restoring lost teeth with a beneficial solution provides the most viable results for the smile. At MINT dentistry in Garland, our talented team of dental professionals is delighted to offer an array of tooth restoration procedures to help men and women in Garland, TX overcome tooth loss and experience better dental health.

THE USUAL CAUSES OF MISSING TEETH
Poorly functioning teeth might have to be taken out to help your oral health and minimize the risk of issues in the future. A few of the most frequent causes of missing teeth at MINT dentistry in Garland include advanced periodontal disease, severe jawbone weakening, acute tooth decay, abscesses, and injury. Other conditions that can require an individual to have tooth removal are cracked teeth, fractured roots, or severe damage.

THE UNFORTUNATE IMPACTS OF MISSING ONE OR MULTIPLE TEETH
A wide scope of factors relating to your mouth, oral health, and overall daily life can be impacted if a single tooth or many teeth are lost. A majority of people in Garland, TX go through huge issues when missing a tooth, such as those mentioned below.

EFFECTS OF A MISSING TOOTH
Missing even a single tooth might impact your ability to eat and talk with ease. A lost tooth may get in the way of your ability to bite into certain foods and cause you to have a lisp. Aside from leaving a gap in the smile, losing a tooth or many teeth might lead to your facial structures looking deflated near the mouth and cheeks. The teeth help to maintain a more attractive shape to the face and mandible. Even though a few adults might not know this, the teeth actually depend on one another to keep their correct location in the mouth. If teeth are missing, the surrounding teeth might migrate into the opening. Your jawbone requires active stimulation from the tooth roots to be in ideal health. If teeth fall out, the jawbone no longer has this structure, which leads it to weaken. Bone deterioration has its own range of consequences and can make it harder to restore missing teeth using dental implants. Having lost teeth can affect multiple elements of your life. Ranging from inconsistencies with proper oral function to lowered self-esteem, missing teeth often have a big influence on your overall way of living, smile, and dental wellness.

TOOTH RESTORATION TREATMENTS TO ELEVATE YOUR ORAL WELLNESS
Our highly trained Garland, TX dental professionals create accessible dentures, dental implants, and fixed or removable bridges to allow you to bounce back from losing a tooth or multiple teeth. We utilize the best materials to create pieces to return your oral structures and the visual quality of your smile. Tooth restoration procedures could be customized to meet your particular preferences.

TYPES OF TOOTH RESTORATION
Standard dentures can be partial or full-arch devices that fill in for lost teeth in the and arches. Partial appliances rely on the remaining teeth to stay in place, while full-arch dentures rest securely on the gum tissue via natural jaw contours or a minimal amount of denture paste. Implant-supported restorations are made up of a metal post that serves as an artificial tooth root and a dental crown, dental bridge, or denture that's firmly connected to the screw. When joined together, these elements closely duplicate the structure, abilities, and look of real teeth. Implants are held securely by the bone to offer lasting durability for tooth replacement. A bridge takes the place of one or many teeth missing from a localized region within the mouth. Dental bridges are a set of dental crowns that are adjoined to create a single restoration and replace a single tooth or several teeth. These appliances might be supported by implants or secured to surrounding teeth, based on your preferences.

PREVENT TOOTH LOSS FROM AFFECTING YOUR ORAL HEALTH AND SMILE
Thanks to the latest techniques at MINT dentistry in Garland, replacing lost teeth with personalized dentures, implants, and bridges can help you gain better oral health and a confident smile. Before tooth loss begins to harm your quality of life, we welcome you to get in touch with our skilled staff of dental professionals in Garland, TX to schedule an evaluation.